Pilates
I became interested in Pilates as a safe way of helping people develop strong, flexible bodies whilst enhancing awareness of movement.
In addition to being an enjoyable form of exercise, accessible to all, it is considered to be helpful in both rehabilitation from injury and reducing the probability of recurrence.
My approach
My training in Pilates is with APPI (the Australian Physiotherapy & Pilates Institute). The teaching emphasises clinical decision-making in both a rehabilitation and recreational setting, helping to select the most appropriate exercises with the optimal degree of difficulty to enable the student to challenge themselves whilst still performing the exercises correctly in order to get the most out of them.
Trying too hard is a common problem, leading to incorrect form and the possibility of injury. I strongly believe that in order to get the maximum benefit from Pilates the exercises need to be taught to the student by a properly trained instructor using a combination of demonstration, visual/audio/tactile cueing and detailed observation in order to ensure accurate form.
Books and video are useful adjuncts, but no substitute for this.
Key principles
Concentration
Precision
Centering
History of Pilates
Pilates is a system of exercise named after it's, originator Joseph Pilates. He was born in Germany, but moved to England before the first world war where he worked as a circus performer, boxer and self-defence instructor. During the war he was interned and developed a method of exercise to keep his fellow internees healthy. Later in the war he worked as an orderly in a hospital in the Isle of Man helping to re-habilitate the wounded who were unable to walk. It was during this time he started to develop his machines using springs such as the Cadillac, versions of which are in use today. After the war he moved to New York where he became well known in the dance community for his ability to improve technique and aid recovery from injury. He termed his method Contrology, it was after his death in 1967 it became known as Pilates.
As Pilates initial client base was largely professional dancers the original exercises required a high degree of flexibility with a good sense of balance and body awareness. Whilst the Pilates method has gradually evolved over the years to accommodate current biomechanical thinking and now is used across the world as an aid to recovery and the maintenance of fitness and health the key principles are still maintained today.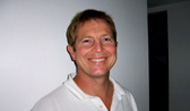 How Can I Help
Clinic Address
Hilltop
Maria's Lane
Sennen
TR19 7BX
07795 327342