Tony W Osteopathic treatment with Nick
I have attended Nick Cowx's practice in Emsworth, when required, for over ten years.
In that time he has helped speed recovery from a number of sporting injuries, strains, joint and muscular weaknesses. As a lecturer in physical education and an active sportsman being able to call on such expertise has been invaluable.
On every occasion he has taken time to analyse specific movements in order to arrive at the correct diagnosis enabling him to apply appropriate treatment.
As a follow up I have always left his clinic with ongoing exercises to aid recovery.
I am particularly grateful that Nick was able to extend the life of my hip joint, keeping it functioning comfortably thus delaying a hip replacement for as long as possible. He was also clear when he felt he had exhausted all alternatives and surgery was needed. Furthermore it was his informed observation and enlightened practice that enabled him to spot immediately a very serious case of brachial neuritis which had resulted in stopping the diaphragm working effectively.
When referred on to respiratory specialists, they were in turn, were full of admiration for Nick's prompt, accurate diagnosis.
Nick's contribution in helping me to maintain a very active lifestyle cannot be underestimated.
As a keen but ageing sportsman I strongly endorse his work and approach. It is a pity I will have to travel to Lands End to access such treatment.
Tony W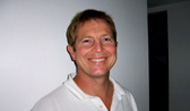 How Can I Help
Clinic Address
Hilltop
Maria's Lane
Sennen
TR19 7BX
07795 327342